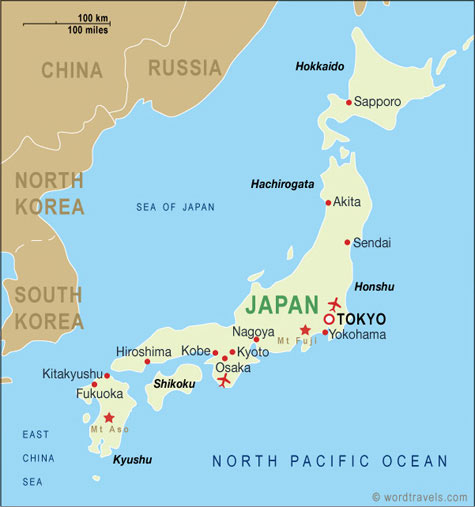 We loved Kyoto, but today we were excited to head out to Hiroshima. Hiroshima is located west of Kyoto, and we'd be on the bullet trains for almost 2 hours. Our bullet train was leaving Kyoto station at 7:20am, so we arrived at Kyoto station early just so we could eat Manneken belgian waffles one more time. We got to the shop in the Kyoto station at 6:55am... and saw it was closed! In a panic, I read the operation hours and luckily, it was gong to open in 5 minutes. Crisis diverted.
While we waited for Manneken to open, we did a bit of people watching. Train transportation is one of the main modes of transportation in Japan, so we constantly see school children (as young as 1st graders) to older students, adults, and then elderly. You'll see businessmen in suits running to catch the train. Here, we saw a student running to make her train on time
When Manneken finally opened, we had about 15 minutes before we needed to get to our train platform, so we took our time deciding what to feast on next. They had so much delicious looking flavors like: Almond, Cookie Chocolate (a May special), Uji matcha (Japanese tea), Maple, Chocolate
Then they had a variety of filled belgian waffles
Darin opted for an Almond waffle today- it looked like a plain flavor waffle with lots of chopped almonds. Delicious!
I chose the Plain flavor again
While Darin and I were happily munching on our Belgian waffles, I heard someone say "excuse me?". I looked behind me, and a blond-haired woman asked me if I was "MrsDRock from TripAdvisor forum". I knew who this was right away- it was the blogger from
Fire Usagi
and another regular member of the Japan forum on Tripadvisor.com. Coincidentally, we were both going on the same train at the same time to Hiroshima. What a small world! While we were going to stay in Hiroshima and take the ferry to Miyajima, she planned to stay in Miyajima. We talked for a bit (she recognized my green Mother Lode backpack from
this post
) and exchanged some stories, and before we knew it, our train had arrived.
Our Shinkansen left JR Kyoto station at 7:20am and arrived at Hiroshima station at 9:05am. When I mapped it out on Hyperdia, I saw this.
KYOTO - HATCHOBORI(HIROSHIMA)
07:20 am May/2011/22 Departure
Route1
Take time:
128
Minutes Transfer:
1
Times Distance:
382.2
km
Total:¥
10,940
(Fare:¥
6,450
Seat Fee:¥
4,490
) Commuting ticket(1mon:¥
6,030
3mon:¥
17,190
6mon:¥
32,570
)
The part where I was confused was the walk from Hiroshima (station) to Hiroshima station. Why did it say Hiroshima twice? I figured I'd just ask at the train customer service center and have them explain to me what to do next. After talking to the employee at the Hiroshima train station, it all made sense. I would go from Kyoto (train station) to Hiroshima (train station). From there, I needed to exit at the South Exit and walk towards Hiroshima station (for street cars). I would take a streetcar and exit off at Hatchobori station to get to my hotel.
Thus, here is the sign for the South Exit upon leaving Hiroshima station
When we exited the train station at the South exit, we immediately saw the Hiroshima station (for street cars) in front of us.
We saw the sign to head to Hatchobori, so we boarded the streetcar. There are also streetcar employees everywhere, so just ask them which train you need to get on
The streetcars were really cute- they reminded me of the street cars in San Francisco. They were relatively smooth rides, and must have been a popular mode of transportation since quite a few people jumped on them (and we ended up using them quite frequently to get around Hiroshima as well).
Once we got off at Hatchobori station, we knew we had to go South but we didn't know which way. We had a map, got a bit lost, and I decided to just ask for directions. I asked a gentleman on a bike, and I think he heard me speak English to Darin because after I asked him for directions in Japanese, he said- "I can speak English, no problem". Fantastic. He (as well as other people) pointed us in the right direction, and we finally got to our hotel, Oriental Hotel Hiroshima.
Since we got there before check-in, we left our luggage at the front counter and we went to begin our sightseeing. When I first started researching Hiroshima, I thought there would be memorials and museums for WW2. I was completely wrong- everything in Hiroshima isn't a memory of the war and the atomic bomb- its focus is solely on peace. Thus, there isn't a WW2 museum, there is the Peace Memorial Museum. There is also the Peace Park, Peace Bell, etc. Their mission is to move other countries to eliminate nuclear war and weapons to build peace amongst others. The more I researched, the more I was excited to visit.
We left our hotel (which is located around the corner from Chuo Dori), and what do we see?
Yes, it is this giant crab, and it moves.
This
kani
(crab) is for the restaurant called Kani Douraku,and is a franchise throughout the Japan. Apparently, this "Dancing" crab is an icon in Osaka (southern Japan). People come from all over Japan to go to Osaka and take a picture with the dancing crab. There is even a song for it. We thought it was overwhelming yet awesome. Obviously, we were mixed into the tourist trap as well, since I took pictures of it and Darin took a video lol.
We walked on Heiwa Odori (Peace Boulevard) to the Peace Park, where all the peace memorials are located. Walking on Chuo Dori heading to Peace Boulevard, there were so many high-end retail shops we passed. Why I am surprised, I don't know- maybe because I live in Cincinnati (and grew up in Cleveland) so the availability of upscale shopping isn't necessarily at my fingertips.
It was a beautiful, sunny, cloudless day (finally) and around 68-70 degrees. We knew the Peace Park was located a bit away, but we wanted to walk in the gorgeous weather. It took us about 20-25 minutes and we got to the Heiwa-Ohashi Bridge. This bridge crosses over the Motoyasu-gawa River into the Peace Park.
Once you cross this bridge, you will stumble into the large Peace Park, which contains the many various peace memorials
We were recommended to visit the Peace Memorial Museum before visiting any other memorial in the Park. I was so glad we took this advice as it gave us a lot of insight and information about the atomic bomb and the many world events surrounding it.
We walked into the Museum, paid ¥50 each (60-cents- wow, so cheap), and entered the museum. The first thing you see is this video playing (Japanese speaking with English subtitles) of the events of 8/6/1945- D-Day. The video was only 3 minutes long, but it sent shivers down my spine- it talked about the fateful day, showed us footage of the destruction the a-bomb did to Hiroshima, and what Hiroshima has promised to do for its citizens of Japan.
The entire museum was incredibly interesting yet simultaneously heart-wrenching. This museum has many visuals (it has the English translation with it) and things to see- testimonies, genuine artifacts, before and after images- it was incredibly gut-wrenching. Its main focus is on the fateful day of August 6, 1945 @ 8:15am, though it talks about the history of Hiroshima and the creation of the atomic bomb.
Here is the before and after a-bomb display of Hiroshima
Here is the before and after display of the a-bomb dome
Here is another close-up shot of the before and after
Here is the before shot of Hiroshima community- very typical Japanese community with homes,
hatake
(fields), and greenery. Afterwards, there is nothing. Absolutely nothing left.
Do you see the "T" at the top of the picture? The USA tried to aim the atomic bomb at the "T"
Inside the museum, part of the structure was a replica of the a-bomb dome. The a-bomb dome was the one of the only buildings that didn't get completely wiped out for the a-bomb. The building today has been restored to what it was on 8/6/1945 with only its metal framework still in tact from the dome and part of the brick building still exposed. Here, you can look up (museum replica) at the dome and see the metal framework
Here is a shot of the museum replica of the atomic bomb dome
The mayor of Hiroshima continues to mail letters to Barack Obama, asking for the elimination of nuclear weapon testing.
As of October 13, 2010, 595 letters have been sent to plead their case
Amongst the many historical verbiages of what happened that day, there were many stories of those who were affected by the a-bomb. What is even more difficult is that it not only shows victims, many visuals, pictures, and artifacts link to a specific name and his/her story, which makes it more personal (and even more upsetting to read). It also showed Sadako Sasaki's story, which is widely reknown in her book-
Sadako and the Thousand Paper Cranes
. I read this book as a child, but Darin hadn't and it gives brief synopsis of her life and struggle with leukemia- a result of the immense radiation from the a-bomb.
Synopsis:
Sadako was a healthy young child, but died from leukemia. In her belief that folding 1,000 paper cranes would cure her disease, she (and others) folded over 1,000 paper cranes. Unfortunately, her wish didn't come true and she died at the age of 12. As her story spread around the world, paper cranes have become a symbol of peace.
We read stories after stories of those who suffered from the atomic bomb, and saw genuine artifacts and clothes donated by their families. One of the ones that struck me the most was the story of Hiroo Toada. You can read it here.
Here are the underpants he had on
This is a testimony from Hiroo's older sister Matsuko- it was sombering to read and I started tearing up
And here is a picture of Hiroo, age 2
Can you imagine reading stories after stories of the sorrow? We were so shocked and saddened, but we couldn't stop reading testimonies and stories.
Here is a large display that shows the immediate effect from the atomic bomb. The children's skin is literally melting off, building remains are everywhere- it was chilling
A replica atomic bomb dropped on Hiroshima
The red ball indicates the epicenter of the a-bomb
Another display of torn clothes worn by students who were killed when the a-bomb dropped
When we left the museum, we were stunned and saddened. We started walking around the Peace Memorial Park. There were many schools visiting the Park, so there were young students everywhere. From what we understood, schools from all over Japan go to Hiroshima and learn about 8/6/1945 and its mission of peace.
We had several young schoolchildren come up to us and try their hand at English- "hi" "how are you". They also had a school assignment to ask visitors of the Peace Memorial Park if we could write any peaces messages on their workbook. Both Darin and I wrote messages down for them (maybe 4-5 total).
We left the museum area and headed towards the Cenotaph. The Park has a lot of memorials, but this one was stunning. The Cenotaph is an arched tomb for those who died from the atomic bomb. Underneath it, there is a chest that contains all the names who either died from the initial blast of the bomb or from the exposure of radiation. There are over 220,000 names in that chest.
Flowers by the Cenotaph
We walked through the park, looking and reading about the various memorials
Just past the Cenotaph is the Flame of Peace. It is said the flame will not be extinguished until all nuclear testing has been ceased
The Children's Peace Memorial dedicated to Sadako Sasaki (1,000 paper cranes). There were enclosed cases full of paper crane origami in memory of the children who died from the a-bomb
Inside the Memorial lies a golden paper crane
Here are some of the paper crane work mailed to Hiroshima from various schools throughout the world
Impressive
Here, the word spells "heiwa", which means peace in Japanese
At the Children's Memorial, many school children said a prayer and a chant in memory of the children who died
We also wanted to see the Peace Bell
Visitors are encouraged to ring the Peace Bell. Here, several school girls are preparing to ring it
Atomic Bomb Memorial Mound is a large grass-covered mound that contains the ashes of over 70,000 unidentified victims of the bomb
The Atomic Bomb Dome was on the other side of the river across from the Park, but we were able to see it
The original building was renovated to maintain the same way it was after the a-bomb hit. The framework is still maintained, as well as the broken building is displayed as a reminder of 8/6/1945
One of the beautiful bridges across the river
The Gates of Peace- These are 6 gates covered with the word "peace" in numerous languages
We also tried looking for the Phoenix Trees, but we just weren't sure which ones they were. The story goes that th a-bomb destroyed all living things, yet within only a short time, a green bloom miraculously appeared. This provided strength and hope for those in Hiroshima that life would and can still continue. Maybe this is a Phoenix Tree?
The park was just stunning. Beautifully maintained.
There were many more memorials in the park (our guide map showed 66 different things to see. WE were there for 2-3 hours, and it last a lasting and memorable impression on the both of us.
We were exhausted after we left and started looking for lunch around 2:30pm. Darin was hungry, but I was still shocked from the whole experience and didn't have much of an appetite. Then I saw Coco Ichiban Curry House- what's better than to drown your sorrows with a hot bowl of Japanese Curry, right?
They had tons of curries with various meats
It was cute, pleasant inside
Thank goodness for English menus. Here, the ordering process has 4 steps. You select a curry sauce, amount of rice, spice level, and then your favorite toppings
I laughed when I saw this. Spicy isn't spicy in Japanese. Darin and I now refer to it as "is it spicy or Japanese spicy?"
I ordered the crab cream croquette curry. Croquettes are mashed potatoes (usually with beef or mixed vegetables) which are then coated in Japanese panko breadcrumbs and deep-friend. Bad for you, but oh so good! The cab cream ones are my favorite. So creamy and delicious
Here is a close-up of my crab cream croquette
So delicious, warm, creamy!
Darin ordered the tonkatsu curry- Tonkatsu is Japanese deep-fried pork
Delicious again
There was a tray with some spices and sauces. There was
otsukemono
(left), Japanese worcestershire sauce (middle)- so good and don't ever go without it, and spicy seasoning (well let's face it- it was definitely "Japanese spicy") (right)
Darin doesn't normally like Japanese Curry, but he definitely likes it more now
I love Japanese curry (which is completely different than Indian curry), but I get so full afterwards from all the rice and heavy sauce. However, I think by now, I've eaten it 3 other times and I still can't stop eating it.
Heading our way back to the hotel, I remembered I needed to pick up more facewash so we stopped by medicine and cosmetics store. Here is their face wash area
After looking at numerous products, I decided to just stick with this one.
We decided to take the long route back to our hotel because we wanted to stop by Hondori, which is located in Hiroshima's bustling downtown area, which is an a shopping area that is meant only for pedestrians and is close off to traffic. Here, there were stores and eateries lined up forever. Here is the sign for Hondori.
Here is what it looked like inside
While we were browsing Hondori, we passed by a beautiful large bakery called Andersen Bakery.
I had read about this bakery as (I believe) it is originally from Hiroshima. We decided to walk inside, and omg, it was gorgeous bread one after another. The smell of fresh bread lingered in the air, and we were salivating (even though we had just finished eating).
Lemon bread
Sweet Buns
Read Bean Paste Pastry
Garlic Butter Bread
Denmark Hot Dog
Curry Bread- this bread is deep-fried (and delicious) and has curry filling inside
At typical Japanese
panya
(
pan
= bread, -ya= house), you pick up a trsy and a pair of tongs to select which bread/pastries you want
Darin checking out the cakes now
My favorite cake- hands down. A strawberry cake filled with fresh whipped cream and spongy cake leyers
They also sold various pre-packaged goods, cheeses, spices, and flowers
We also checked out a toy store in Hondori. I know I keep posting Totoro, but I love him!
Aren't these towels just the cutest?
Ahh! Totoro dolls!
So cute- Hello Kitty in a kimono
Anpanman is a Japanese anime character, who is known to have people bite his head when they are in dire need of food.
Anpan
stands for bread with
anko
(red bean paste) in it. Here, Darin is about to chew his head too
Doraemon (pronounced "doh-ra-eh-moan") is another Japanese anime character I grew up with. It was so good to see these characters
Lots of toys- Not sure if they are even for boys or adults. Most of them were $$$
Yikes, $127!
Sylvanian Family! These were small characters my sister Naomi and I played with a lot when we were young in Japan. I couldn't believe they still made them!
On our way down to the toy store's 1st floor, there were many pictures. Can you tell they are puzzles glued together and then framed? Since I was such a Disney fan, my aunt and I used to work on Disney puzzles, and then she'd glue it together and frame it for me. I still have 2-3 of them hanging in my room back in Cleveland.
A jewelry store we passed- isn't the storefront pretty?
Naturally, you can't go to any shopping area without having a pachinko place. For all the energy conservation going here in Japan, why these pachinko places are open 24 hours and have tons of lights and sounds... this is beyond me
Hondori even had a Claire's
Darin spotted soft-serve and had to get one. With all the various flavors here we can't get back in the States, he still opts for the true classic- Vanilla
We also decided to peruse the area of Hondori and Chuo Dori, and we ran into Mitchan restaurant, the dinner location we wanted to try out.
Mitchan was recommended by various people as having great okonomiyaki. Hiroshima Okonomiyaki is the layered vegetable and meat signature dish served with a sweet and savory sauce. With four branches in the downtown area alone, Mitchan claims the most famous of okonomiyaki grills in Hiroshima. hey have an English menu, and the staff are non-plussed about special orders or substitution requests. You should expect to wait a while before you get in, and don't expect the staff to be too happy if you linger once you finish, as there is always a long line of people waiting to get in.
After Hondori Street and Chuo Dori, it was getting dark and the neon signs began lighting our way
For dinner, we knew we wanted to try Hiroshima-style Okonomiyaki. We had tried
regular Tokyo-style okonomiyaki last week
(scroll all the way down towards the end), and Hiroshima-style is different because they include noodles in theirs. One of the places that was recommended to us was an okonomiyaki restaurant called Mitchan.
The restaurant was small (no big surprise here), and when we sat down the waitress told me I could place my bag in the stool- what a good space-saving idea
We were happy to get counter seats so we could see the cooks make the okonomiyakis right in front of us
If you get counter seating, you also get the option to eat your okonomiyaki with no plate- thus, you keep your okonomiyaki on the actual hibachi grill and it stays warm and fresh. The cooks use long-handled spatulas to brown the okonomiyaki on each side, and when you eat, they also give you the option to eat with chopsticks or actual mini versions of the spatulas the cooks use. Here, this gentleman is eating off this hibachi grill and using the mini spatulas to eat his dinner
We decided to order the Tokusei Meibutsuyaki and the Tokusei Roon Roon Yaki.
Here he is making it
And here he is serving it!
We took a video of the cooks making our food
Darin ordered the "Roon Roon Yaki", which included corn, bacon, soba (noodles), and egg
I ordered the "Meibutsuyaki", which included rice cake, squid, tempura, and egg
The portion sizes were enormous! We were still full from eating a late lunch (even though now it was 9pm), yet managed to eat most of our dinner.
As we were leaving, I got a picture of the store mascot, Mitchan
Excellent overall! Mitchan has the feel of a chain restaurant in Japan and other than the Mitchan signature T-shirts and aprons. The atmosphere included Japanese pop music played through their sound system. Mitchan has English menus and I was given one. Mitchan had three men in their 20s at the grill. They cooked up the dish rather quickly and the service was good. Those waiting tables kept my water glass full when I wasn't asking for that. Quite rare in Japan, I thought. Well the food was outstanding. Mitchan has its own sauce recipe and the sauce was the best that I have had. So good, that I had to keep adding more.
Mitchan is one of Hiroshima's oldest and most frequently patronised okonomiyaki spots. Hiroshima style okonomiyaki, or Japanese pizza as it is sometimes called, is a pancake-like base filled with noodles, vegetables, and your choice of seafood, meat, egg and other extras, fried in a pizza shape on a hotplate (teppan). Mitchan specials include the Super Deluxe with Egg (double portions of everything), and the Special Rice Noodle. Wash it down with a beer for a filling meal and a great taste of Hiroshima.
We walked back to our hotel, and promptly passed out. We plan to go to Miyajima tomorrow, so I checked the high tide predictor quickly before I went to bed.
Oyasuminasai
(Good night)!